This is a style of artistic tattooing in which a word or phrase is depicted using different fonts. Lettering tattoo style is essentially the art of drawing letters. The artist can use an existing font as a basis, but in most cases, they create new ways of depicting letters. Therefore, lettering style of tattooing is closely linked to the art of calligraphy.
Popular tattoo sketches are names; quotations from films, songs, and books; meaningful or significant phrases; and initials. In any case, these tattoos are likely to have a special meaning for its owner.
Lettering Tattoo Ideas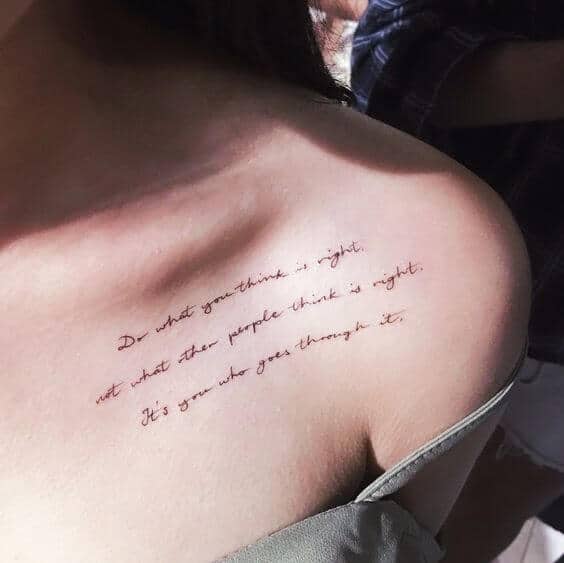 What To Consider When Getting a Lettering Tattoo
The size of the drawing. Depending on whether you want a small inscription or a whole lettering sleeve, choose the font and style of your future inscription well.
Tilt. Think about whether you want an inscription made in italics or done in bar type fonts.
The font. The inscription can be brutal or lightweight.
The thickness of the line. You can write a word with thin lines or you can make a three-dimensional tattoo using thick and massive lines.
Color. Traditionally, lettering tattoos are black and white with shadows. But the use of color, in general, is allowed. Some artists work with a technique wherein letters stand out against a colorful background. With the right level of skill, these tattoos also look striking.
Today, many artists who previously worked on and created fonts have entered the world and art of tattooing and now make unique tattoos, bringing new life to the style. Therefore, the choice of an artist is crucial. Ideally, find someone who specializes in font tattoos.